The designer of the most famous cabinets in Czechoslovakia is celebrating his 95th birthday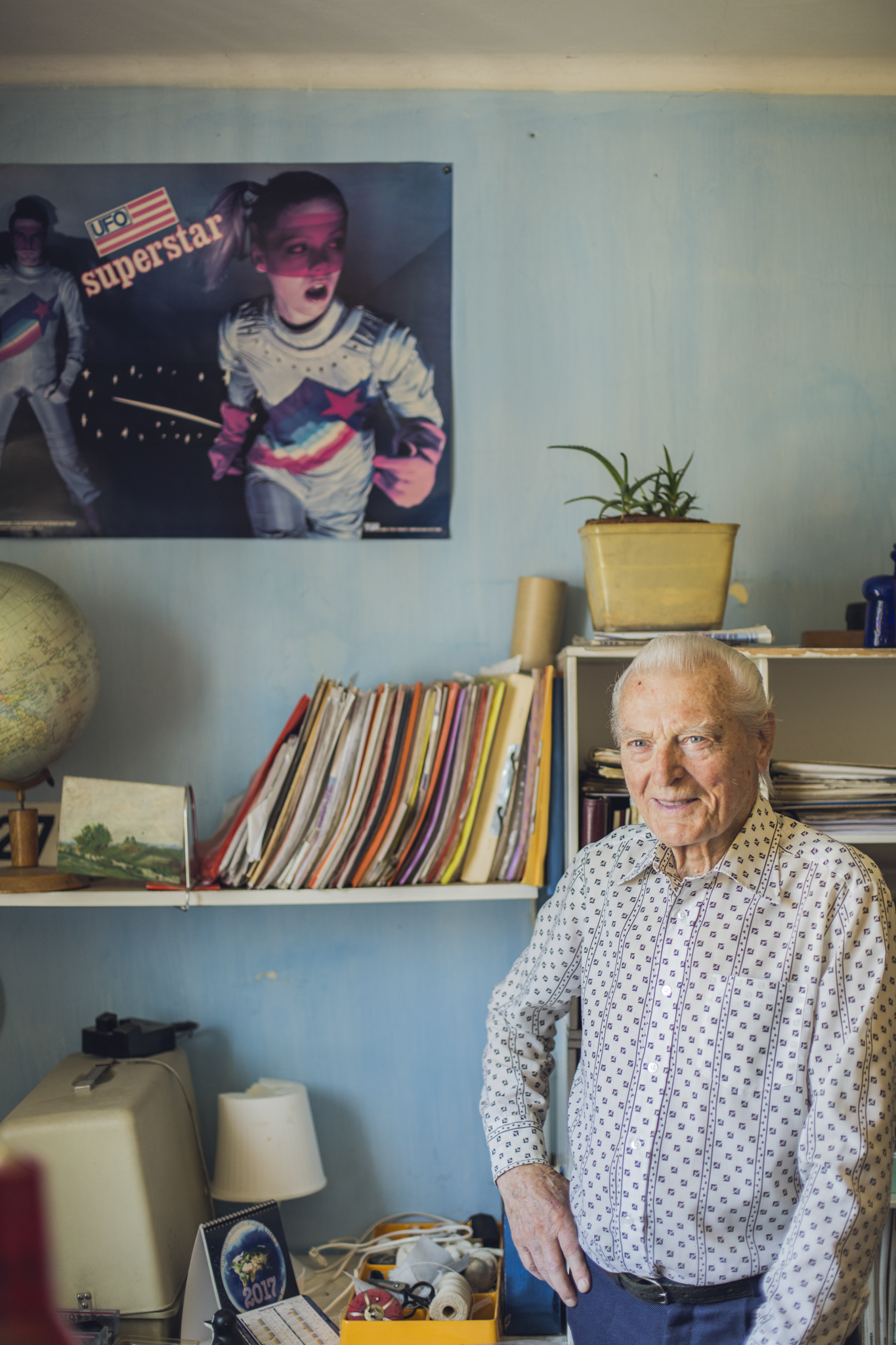 Close your eyes and imagine a cabinet in the so-called "Brussels style". Most of you probably think of an oblong cabinet with pastel-coloured doors or drawer fronts which stands on narrow, slanted legs made of light wood. This unforgettable design, which is still beloved by people both here and abroad, was designed by Jiří Jiroutek in 1958.


Celebrate Mr. Jiroutek's birthday with a 20% discount on all cabinets from the U-450 series (both refurbished and new units).
The sale runs until 28 February 2023.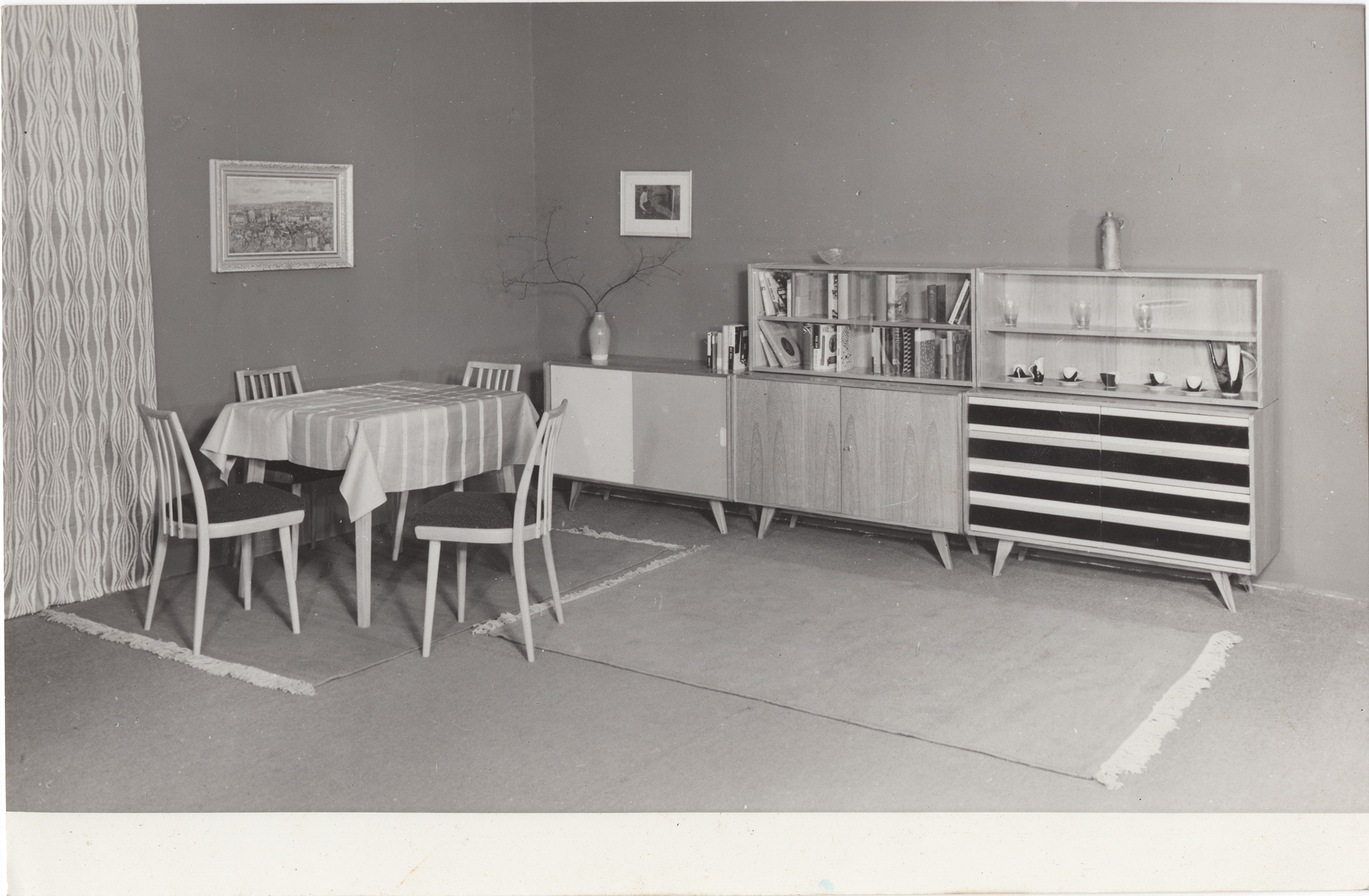 The U-450 series of cabinets from the catalogue of Interier Praha

Born to design furniture
From playing in sawdust to Interier Praha
Jiří Jiroutek was born on 30 January 1928 in Pardubice. His uncle had a joinery workshop, where the future furniture designer used to play as a young boy and later started helping out. At the age of 15 he entered the technical secondary school in Chrudim, but during the Second World War he was conscripted for forced labour in a chemical factory for two years. After the war, he finished his studies, and in 1947 he got his first job in the company Michalík, which produced luxury furniture. He then went for his two-year military service, and when he returned, the company had turned into the new national enterprise Interier Praha. Thus began Jiří Jiroutek's illustrious career at the company, during which he supplemented his education with follow-up studies at the School of Applied Arts in Prague's Žižkov district.

In 1953 Jiroutek designed the first ever modular kitchen for Interier Praha. It included two sinks, and everyone who tried out this practical "invention" wanted to have it at home. Five years later Jiroutek thought up the Universal (U-450) line of furniture, which surpassed all expectations and remained in production for the next twenty years.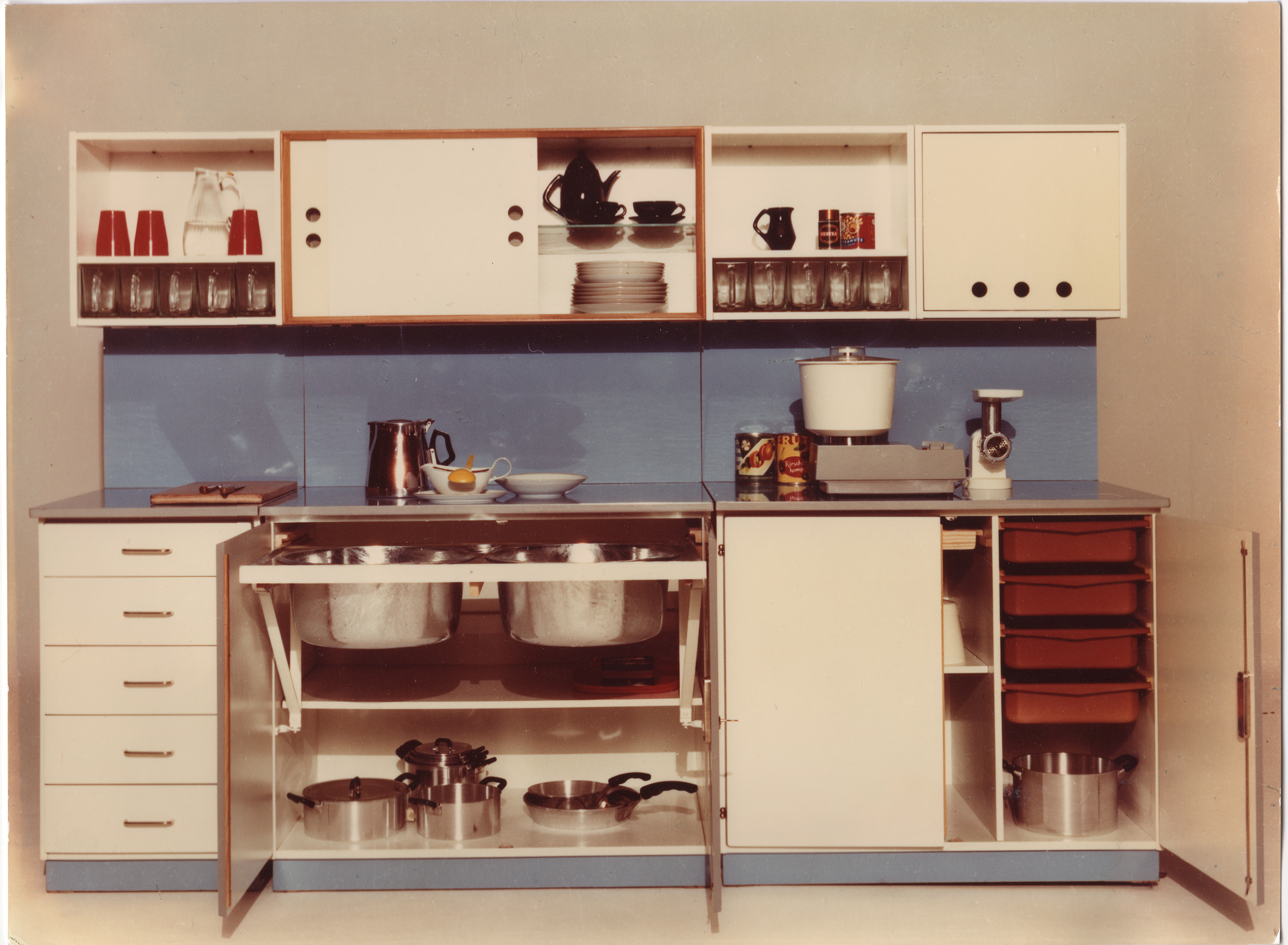 A modular kitchen with two sinks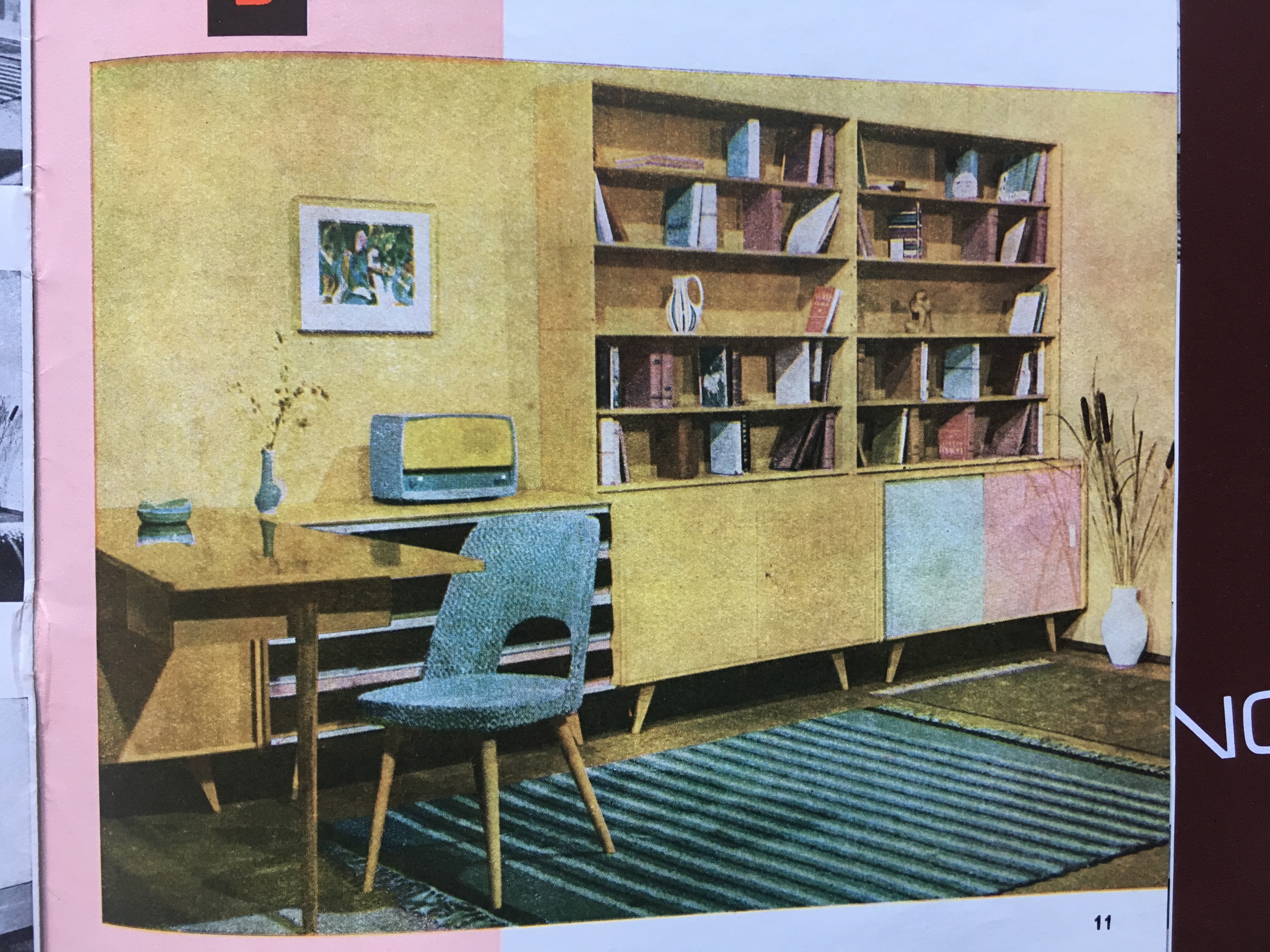 Cabinets from the U-450 series in an interior
IKEA, a bit of cheek, and plum brandy
In 1968 Jiří Jiroutek met Ingvar Kamprad, the founder of IKEA. Kamprad had come to Czechoslovakia with the intention of producing furniture for his company there, and Jiroutek was among the experts who assessed the technical drawings Kamprad had brought. Without knowing who he was talking to, Jiroutek criticised the quality of the drawings and said that nothing decent could be produced on the basis of such work. Kamprad left with no desire to pursue the cooperation but returned a few months later and asked for Jiří Jiroutek specifically. He had been so impressed by Jiroutek's pro-customer mindset combined with his boldness and technical skills that he offered him a position in his company.

Jiroutek worked in Sweden for three years as a designer, creating technical drawings for prototypes. He jokingly recalls how Czech plum brandy helped him to keep his job there: He was required to learn Swedish, and the teacher he hired asked for bottles of the traditional Moravian schnapps as payment.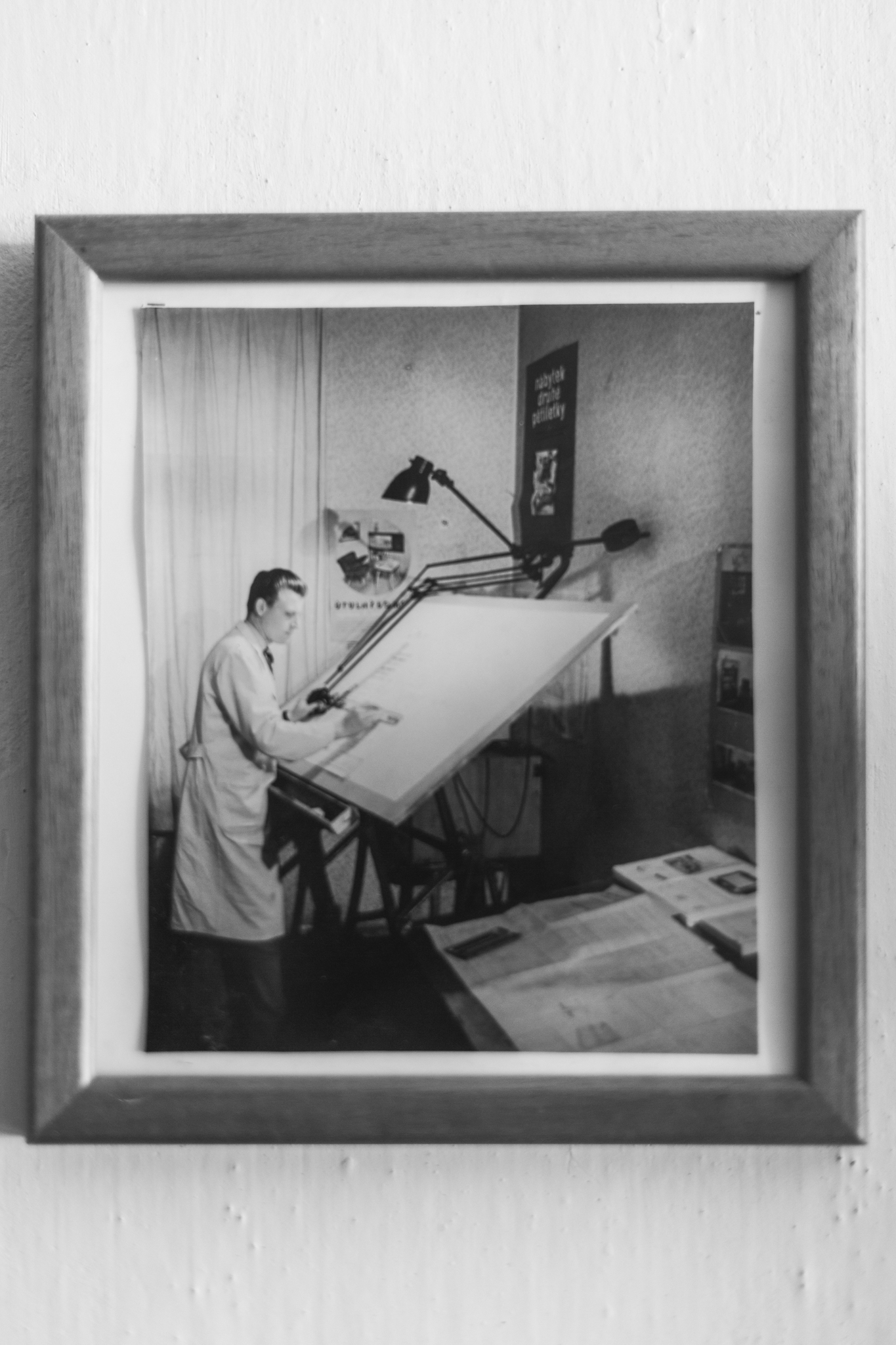 Photo from the archive of Jiří Jiroutek

Jiroutek himself notes the importance of his secondary school education, where he learned to draft designs and then realise them. He later made good use of this skill in all of his jobs, whether it was streamlining furniture production for Interier Praha or in his position at IKEA, where he helped designers translate their vision into reality.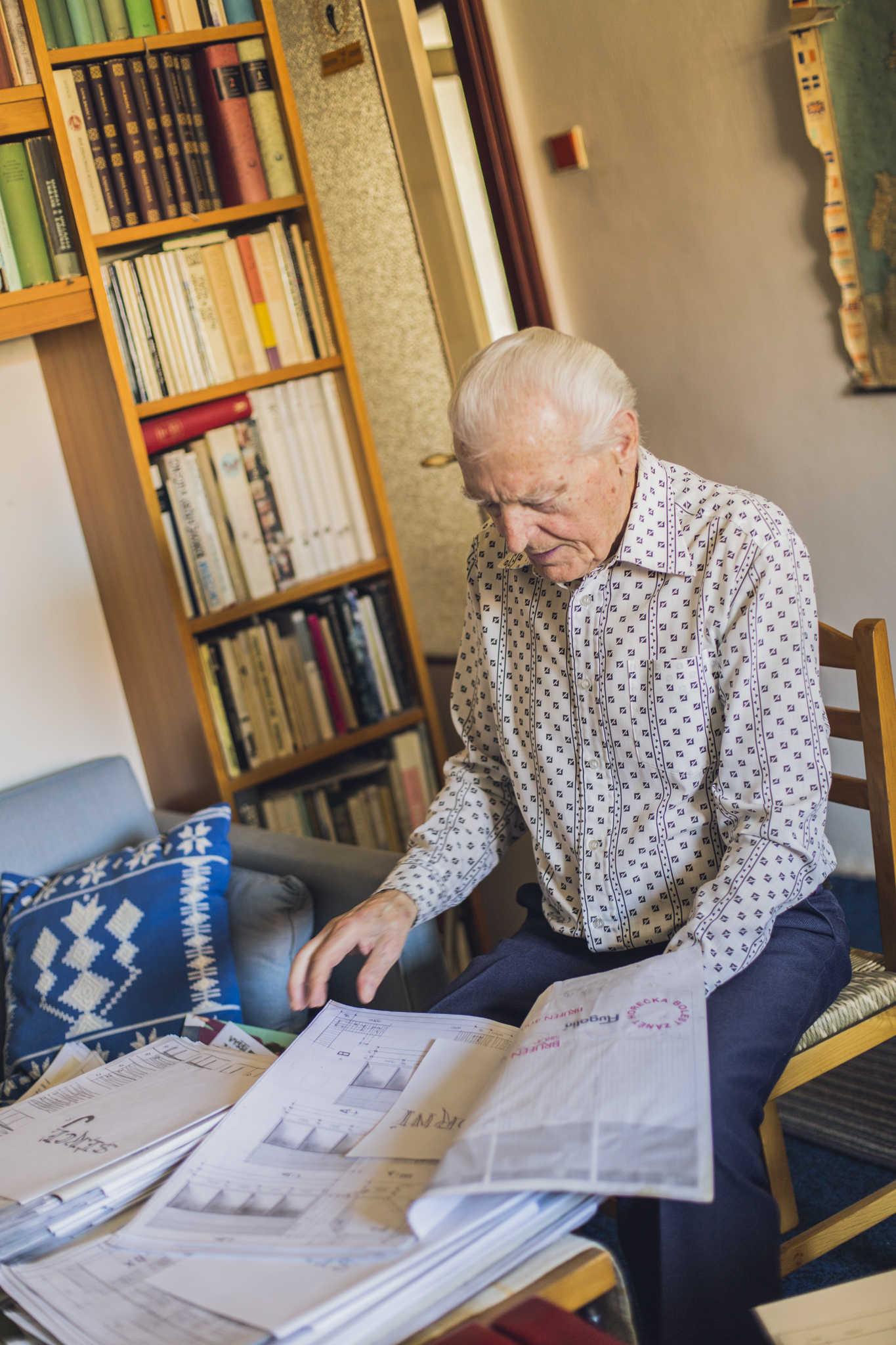 Jiří Jiroutek in 2018, photo by Dita Havránková
An involuntary homecoming
As is often the case in the history of our country, the story of Jiří Jiroutek also bears a noticeable imprint of the communist regime. After working in Sweden for some time, when the designer came to Czechoslovakia to visit his family, he brought a lot of gifts and was driving a new car. Human envy kicked in, and Jiroutek was not granted another permit to work abroad. A harsh return to Prague followed, after which he was not allowed to work as a designer but instead made a living as a clerk and furniture salesman.
It was most likely only due to the influence of Ingvar Kamprad that Jiroutek managed to secure a better position several years later. Jiroutek joined the foreign trade department of the company Ligna, where he began creating his own designs for the whole of Europe, organised international exhibitions of Czechoslovak furniture, and was tasked with the technical modification of schematics by designers from abroad.


Life after freedom
In 1992 Jiří Jiroutek founded his own studio, Ateliér Jiroutek, which focused primarily on interiors for banks and insurance companies. He closed the studio in 2004 but still designs furniture every day on his drawing board, accompanied by his personal mascot, a plush monkey.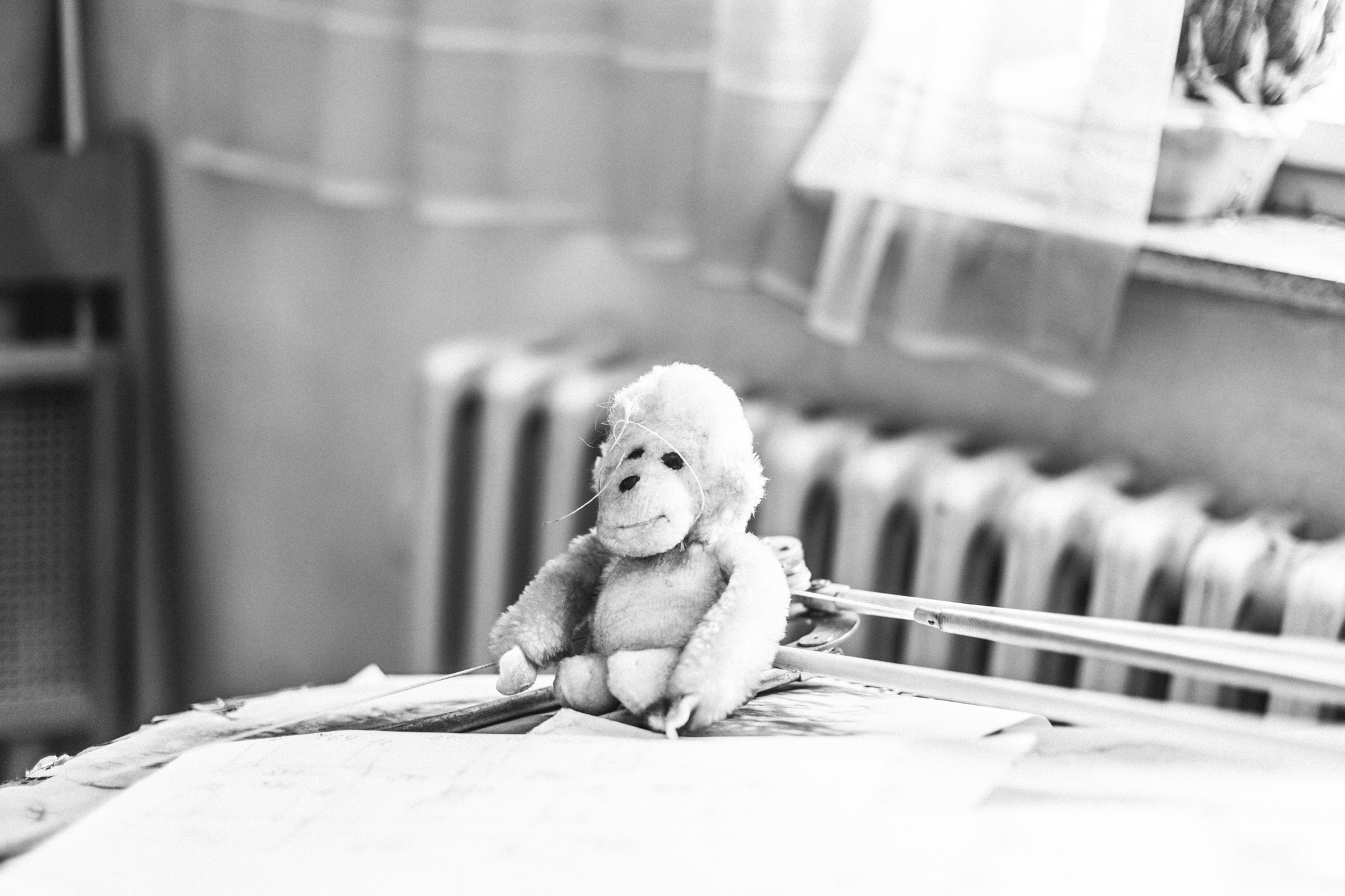 Jiroutek's plush monkey on his drawing board, photo by Dita Havránková


One designer, millions of households
In the U-450 series of furniture, Jiří Jiroutek combined the "Brussels style" (the Czechoslovak design trend that became a worldwide hit after Expo 58) with affordability. The designer managed to reduce manufacturing costs so that the furniture could be mass-produced and sold at a reasonable price. Moreover, the cabinets were compact, made from lighter wood, and suitable for any room. Several million pieces of the famous furniture were produced over a period of twenty years.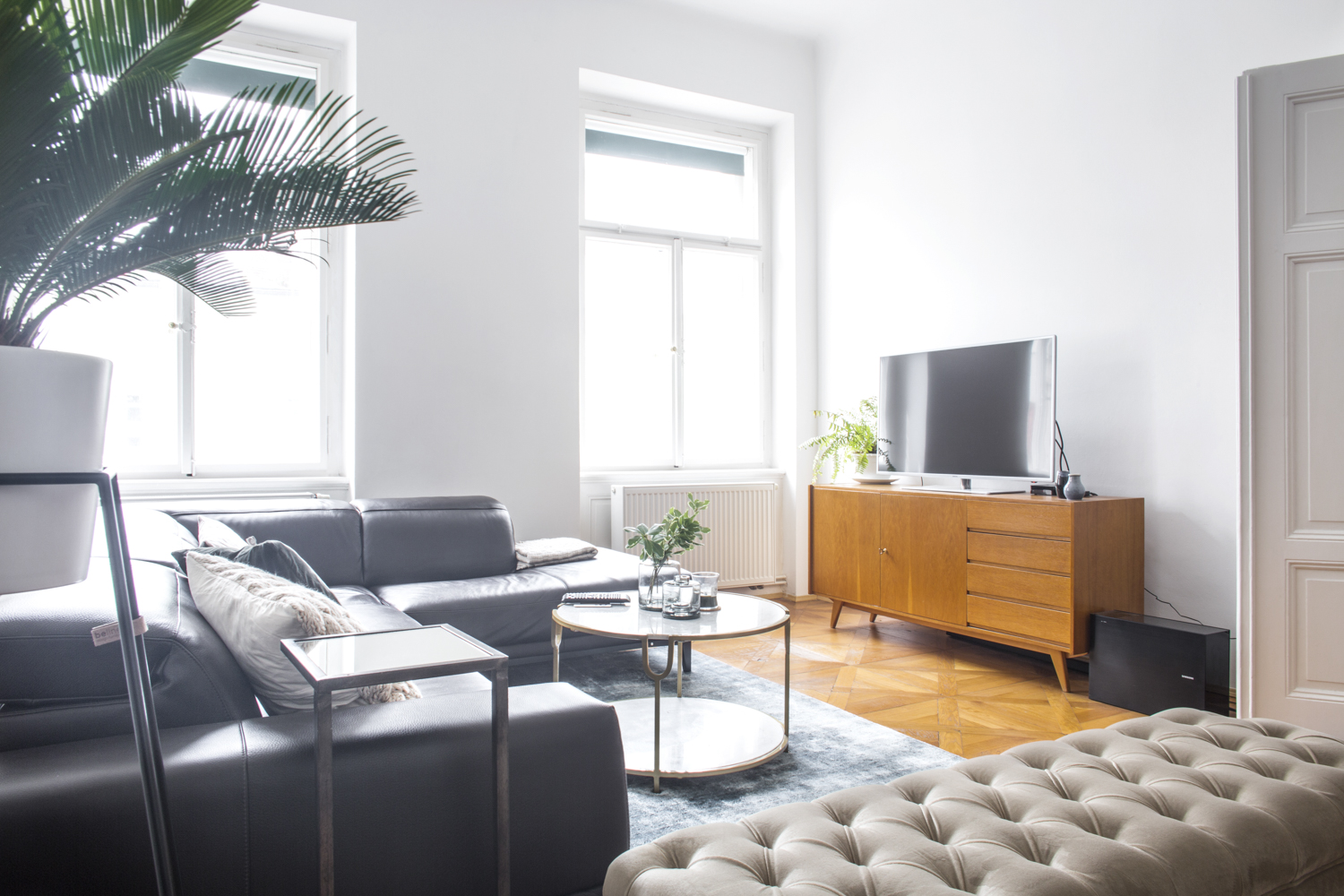 Jiroutek's design in a modern interior in Prague, photo by Dita Havránková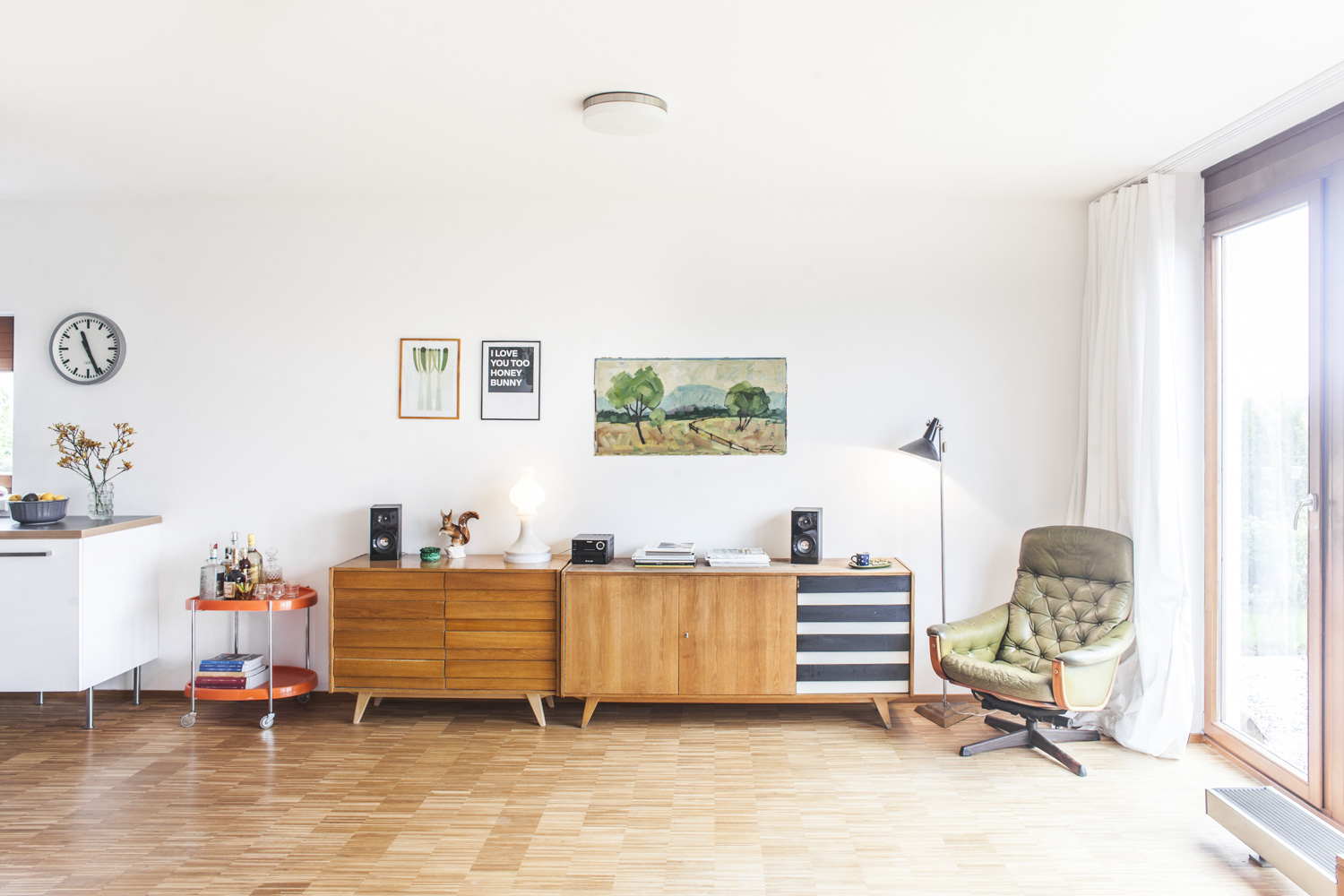 Jiroutek's design in a modern interior in Beroun, photo by Dita Havránková


Celebrate Mr. Jiroutek's birthday with a 20% discount on all cabinets from the U-450 series (both refurbished and new units).
The sale runs until 28 February 2023.


Renewing production sixty years later at Nanovo
Whenever we at Nanovo manage to acquire and refurbish any of the cabinets from the U-450 series, they don't stay on our e-shop for long. Customers are always looking for them, both here and abroad, and in recent years interest seems to be increasing even more. That's why in 2018, sixty years after the U-450 series was first designed, we made a crucial decision – we contacted Mr. Jiroutek with the idea of renewing production of his iconic cabinets. He was all for it, so we drew up a contract, and for several years now we have had the exclusive right to produce a new version of the U-450 series.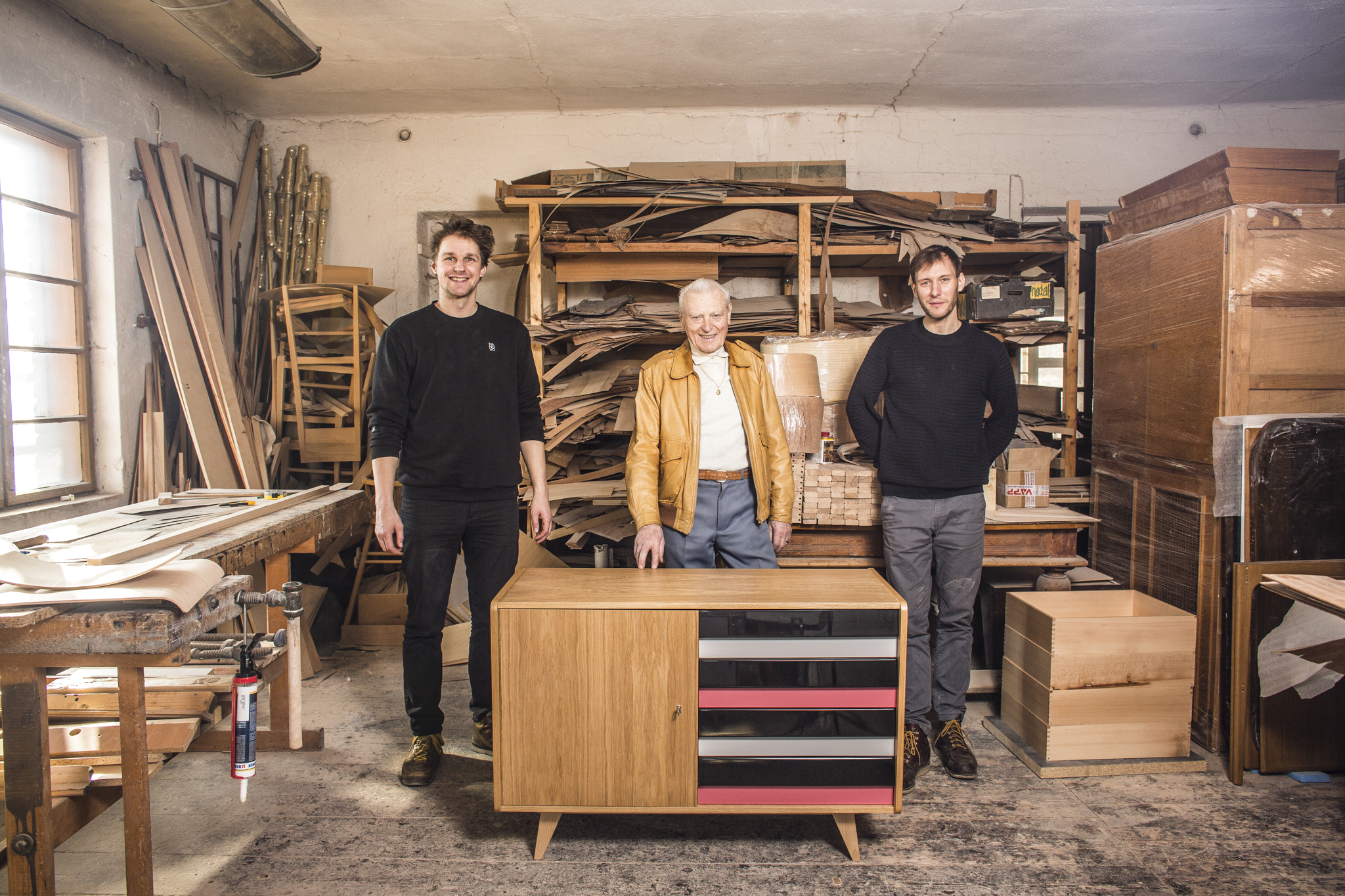 We launched our renewed production of the U-450 series in 2018, photo by Dita Havránková

We consulted Mr. Jiroutek on every detail, and the new cabinets are exact copies of his original design. The one small change we made was to upgrade the original plywood drawers to solid beech. We officially launched the new product at Designblok 2018.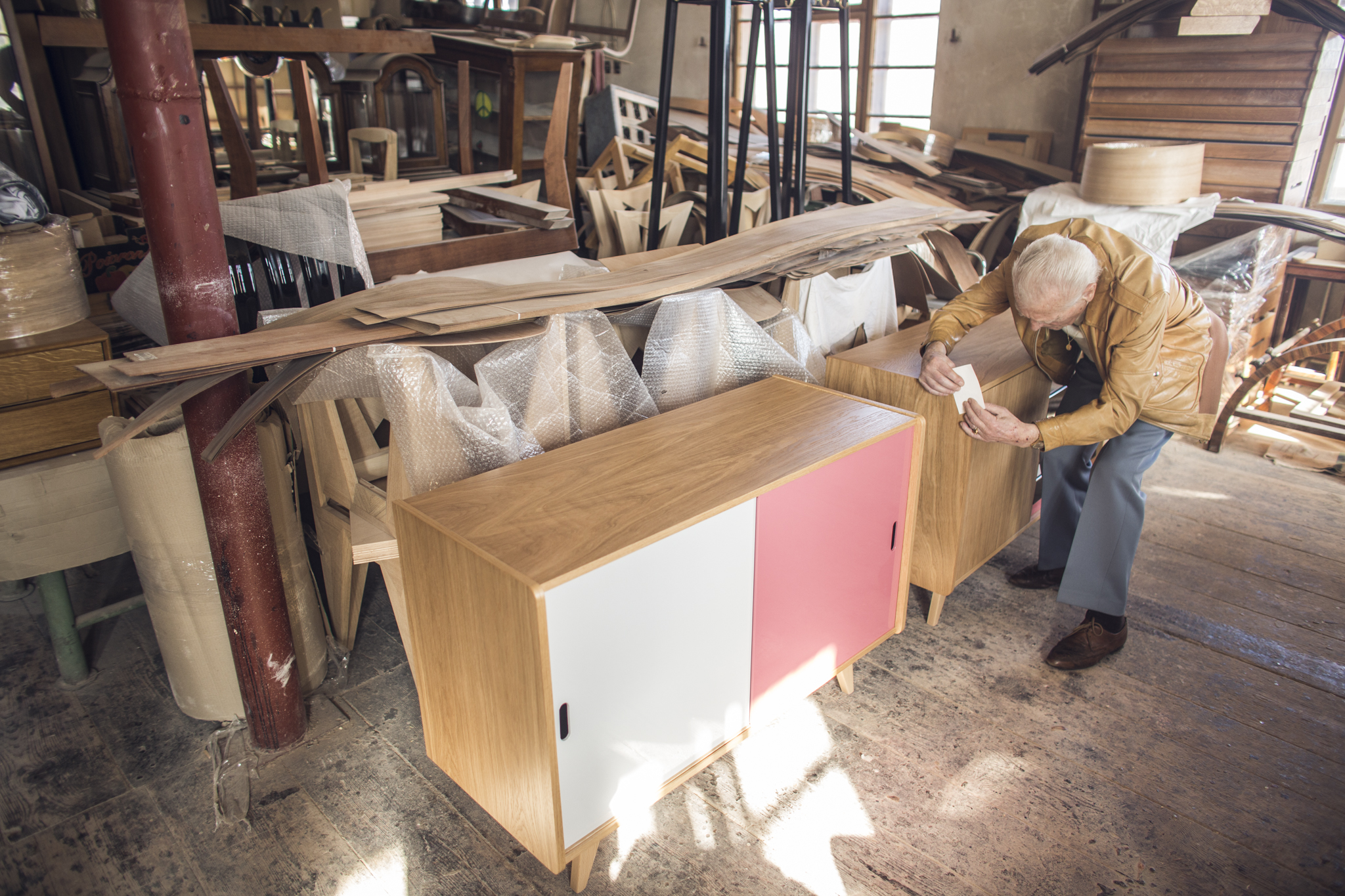 Jiří Jiroutek inspecting the final product, photo by Dita Havránková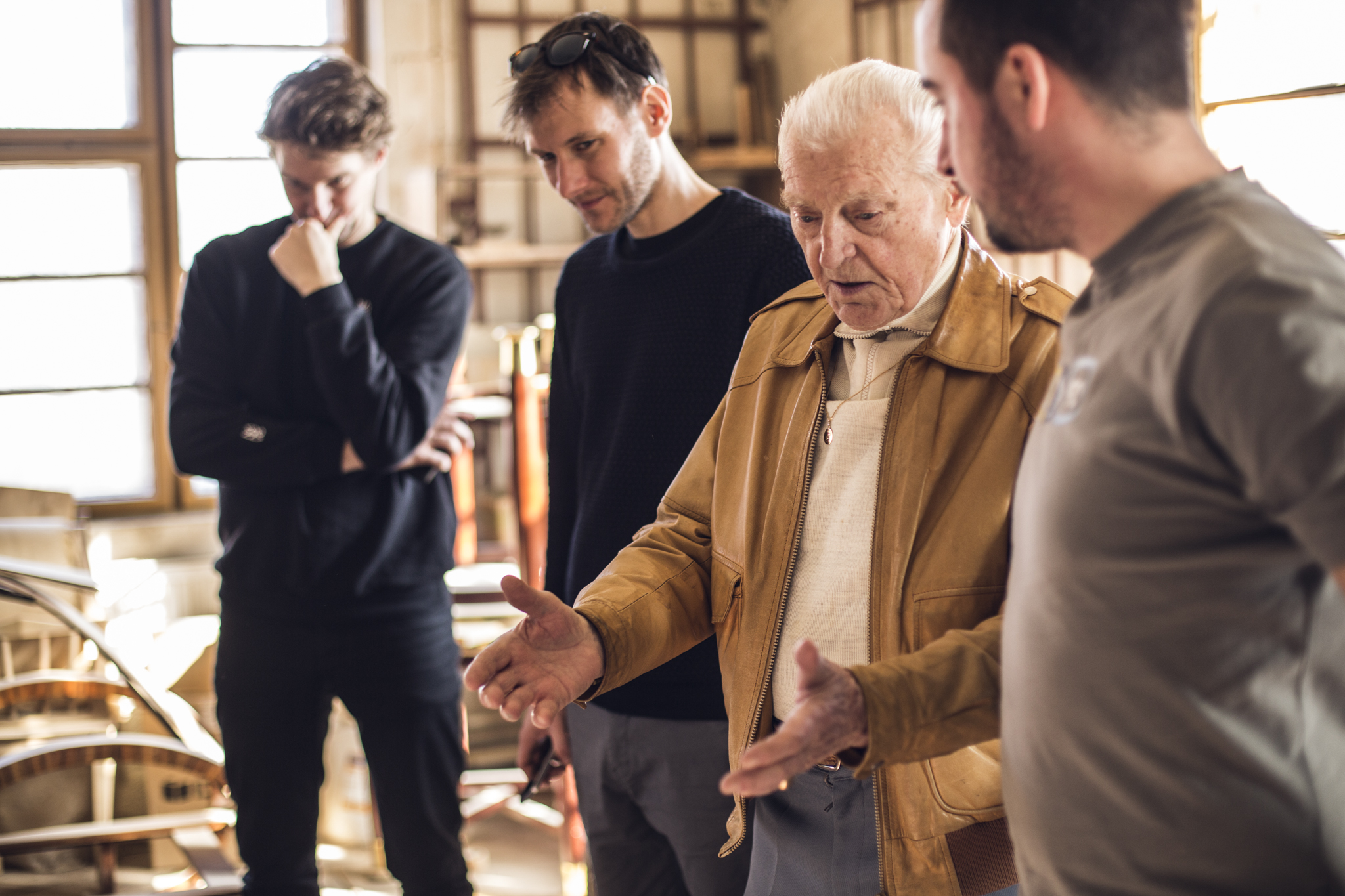 Photo by Dita Havránková


Expanding on the classics: The birth of the ATYP cabinets
In 2022 we added another new item to our offer: exact replicas of two cabinets from a forgotten test series designed in 1958. Unlike the more famous models in the U-450 series, these atypical cabinets were only in production for two years – hence the name ATYP. Compared to their classic counterparts, these units are slightly smaller and stand on longer legs, giving them a sleeker, more delicate appearance.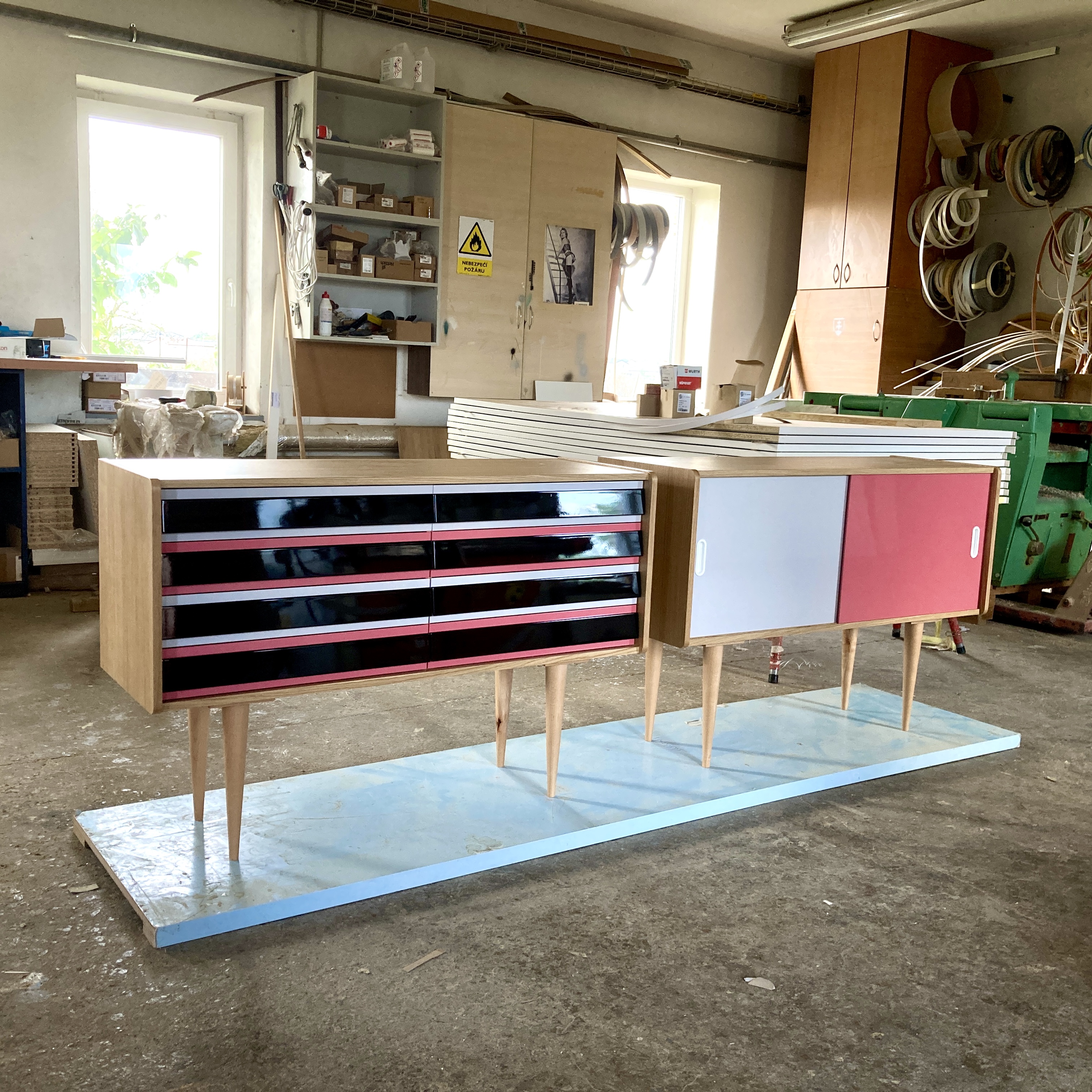 Atypical cabinets U-452 and U-453 in production
After more than sixty years, the U-450 series still appeals to design lovers of all generations and represents Czechoslovak craftsmanship at its best. For us, however, this line of furniture has an added personal dimension: It is with these cabinets that we launched the new era of Nanovo, when in addition to renovations and sales we began producing replicas of some of our favourite pieces of furniture, lighting, and design from the latter half of the twentieth century.
We wish Mr. Jiroutek good health and many more creative years, and we thank him for his endless inspiration.